Turf, Sod, & More in Cedar City, UT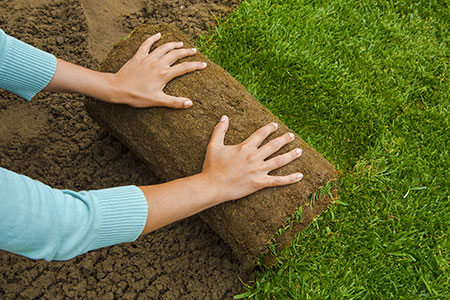 For more than 40 years, DeMille Turf Farm has provided quality sod installation, topsoil, and lawn fertilizer to those in Southern Utah. We specialize in producing premium sod and fertilizer, and our wide variety of products meet most lawn care needs. Call us today for affordable service for your yard.
Utah's Premium Fertilizer Provider
DeMille Turf Farm can help take your lawn care to the next level. We have supplied varieties of sod to the residents of Southern Utah since 1972. If you need sod installed in your lawn, we can do that too. However, our services and products don't stop there. The best part? Our experienced staff will make sure you get the lawn care you desire at an affordable price.
We provide hydroseeding service as well. We provide hydroseeding for Southern Utah as an alternative to sod. At DeMille Turf Farm, we're here to help find the best fit for you and your home. We provide delivery of our lawn products! Call us for details. Take a look at why we continue to be the area's foremost destination for sod:
Our business has over 40 years of experience.
If you need your turf installed, we've got you covered.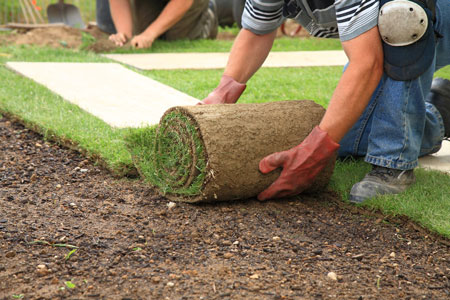 We offer delivery! Call for your estimate.
If you do business with our sister company, Red Cedar Rock Landscape Supply, you'll receive a discount on your purchase!
Invest in Your Yard's Future
We want to make your lawn special with the best quality turf. Contact us today for your lawn care needs. We're happy to providing pricing upon request.
Areas Served
Proudly offering turf, fertilizer, and sod for the following cities and surrounding areas:
Cedar City, UT
Parowan, UT
Paragonah, UT
Beaver, UT
Minersville, UT
Enoch, UT
Enterprise, UT
Kanarraville, UT
New Harmony, UT
Newcastle, UT
Washington, UT
St George, UT
Panguitch, UT
Orderville, UT
Springdale, UT
Hurricane, UT